The diversity in the history that has played out along the shores of the Bay of Fundy is as dramatic as the tides themselves.
The region is marked by the Aboriginal, French, English, American Loyalist and Irish peoples that have populated it throughout the years. Each has maintained a strong presence in the area as evident in the local culture, name places, traditions and architecture.
The French Connection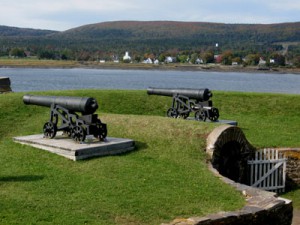 A small island off the Bay of Fundy became the first European settlement in North America in 1604.  Led by Sieur de Mons and accompanied by Samuel Champlain,  and 79 men attempted to settle St. Croix Island.  The first winter was tough on the explorers with ice flows cutting the new settlement off from the main land. Half of the men died of scurvy.  The following summer they moved across the Bay to Port Royal in the present day Annapolis Valley, Nova Scotia.
Some informative links:
http://www.stecroix2004.org/en/history.htm#islandhistory
Mi'kmaq: The Aboriginal Peoples of Fundy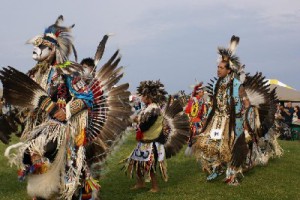 The aboriginal people that lived in and around the Bay of Fundy spoke the common Algonquin language, and were of the Mi'kmaq, the Montagnais, the Algonquin, the Attikamek, the Nipissing, the Abenaki, the Ottawa and the Ojibway tribes.
Read more about these great peoples:
Loyalist Heritage
In 1783 the Treaty of Paris ended the American Revolution and approximately 40,000 Loyalists fled New England to establish a new life in Europe, England and other parts of British North America, including such Bay of Fundy neighbourhoods as Saint John and Weymouth. Read more about the Loyalists who settled on Fundy's shores…
Discover the historical activities available along the shores of the Bay of Fundy.