Long & Brier Island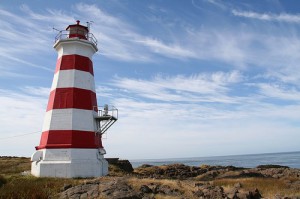 One of Nova Scotia's best eco-destinations, Brier Island is home to twisting coastal hiking trails, two interesting lighthouses and is great place to embark on various sea adventures. Brier Island, strategically located on the Atlantic Flyway, is an excellent place for bird watching, especially during fall migration.
Two short ferry rides from Digby Neck, at a cost of $5.50 round trip (Dec 2011), will bring you to this interesting island full of rare flora and fauna.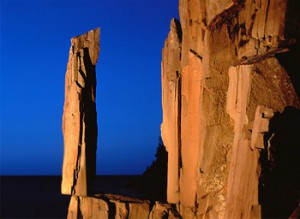 Popular activities in and around Brier Island include birdwatching nature walks, and whale watching. Unique attractions are the naturally occurring Balsalt rock formations and the Balancing Rock in Tiverton, Long Island.
Digby Neck
A rural, unhurried community, Digby Neck is a long, narrow peninsula in the Bay of Fundy. As you explore the area, or even as you travel through it, take note of the beautiful beaches and panoramic vistas. Digby Neck and its surrounding islands – Long & Brier Island – are popular destinations for birdwatching and hiking as well as departing on whale watching and deep-sea fishing excursions.