Bienvenue! In Moncton both English and French are spoken throughout the city. Home of many fascinating attractions including the world-renowned Magnetic Hill – an odd phenomenon where you will drive you car downhill, put it in neutral and it rolls uphill – Moncton is a truly a vibrant city.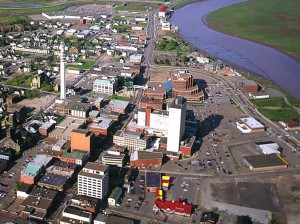 In addition, as the provincial hub, many great attractions are only a short drive away, including such natural scenes as the Bay of Fundy's Flower Pot Rocks. Popular Activities in and around Moncton inlcude golfing, fishing tours, lobster tours, shopping, and family fun!
Population: 61,046
Greater Moncton Population: 93,007
Industries: Retail
Community Links:
http://www.gomoncton.com/
http://www.moncton.org/
Acadian Museum (Musee Acadien)
Located on the campus of l'Universite de Moncton, the Acadian Museum showcases an interesting and varied collection of artifacts that reflect Acadian heritage and heritage from 1604 through to present day. Displays include a book written by explorer Samuel de Champlain, an original Acadian flag, Acadian newspapers and more.
Open weekdays 10am-5pm, weekends 1pm-5pm. Admission charged.
Capitol Theatre
Restored to its original elegance, Moncton's Capitol Theatre is one of only eight such theatres in the country. While in Moncton, check out the schedule to see which local, national or international talents are performing and perhaps take in a show.
Crystal Palace
Fun for all ages! This entertainment complex features an indoor roller coaster as well as dozens of rides and games. During the summer months, Crystal Palace explodes outside to include a ferris wheel, go carts and bumper boats.
Also, Crystal Palace is conveniently located next door to Champlain Place, the largest shopping centre in the Maritimes.
Admission prices vary. Open year round.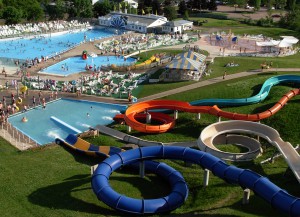 Magic Mountain
Wet, wild and wonderful, Magic Mountain is the largest water park in the Maritimes! Home to eight acres of attractions, play in the wave pool, relax in the lazy river or bravely attempt the Tornado or the Kamikaze slides at Magic Mountain. On site also find an arcade, a gift shop and picnic area.
Open mid-June through early September. Admission prices vary.
Magnetic Hill Zoo
Dedicated to raising public awareness of endangered species, the Magnetic Hill Zoo is a great place to visit with family, friends or alone. Appreciate over 400 animals, including over 100 indigenous and exotic species, as you stroll through the 40 acres that make up the Magnetic Hill Zoo.
Admission charged.
Moncton Boardwalk
For a bit of miscellaneous fun, visit the Moncton Boardwalk near Magnetic Hill. Find go-carts, batting cages, mini-golf, butterfly domes, shops and more.
Segway Tours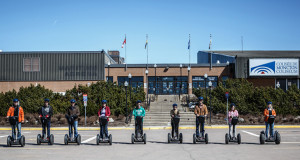 Segway Tours NB provides a guided tour on a Segway Personal Transporter. What is a Segway PT? It is a 2 wheeled, self balancing, all electric, Personal Transporter that is 100% fun! Join in on a relaxing guided tour through the beautiful city of Moncton and nearby Dieppe and Riverview. Get ready to glide! It's a trip you will never forget.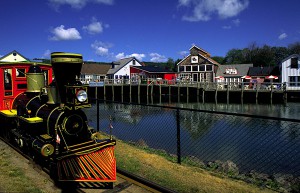 Wharf Village Shops & Restaurants
Near the base of Magnetic Hill, discover Wharf Village. A terrific spot to do a little souvenir shopping, you can also find Beaver Tail pastries, fudge and ice cream within the village as well as a licensed, family style restaurant.