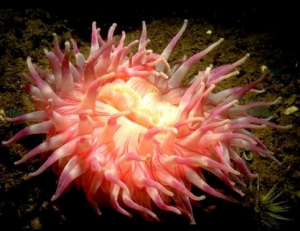 With waters of an average temperature of 0 to 2 degrees Celsius (or 32 to 36 degrees Fahrenheit), diving with a dry suit really is the best way to experience the wonder found under the Bay of Fundy. Divers explore the ocean floor, which is rich with flora and fauna and populated with an abundance of well-fed sea creatures.
Many have ranked the Bay of Fundy above Australia's Great Barrier Reef when examining the extensive and exceptional pyramid of the marine food-chain it has created, and as a consequence, the broad and diverse range of marine life it attracts.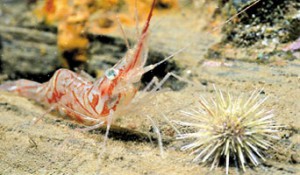 Boat charters are available from St. Andrews but many great dives along the Bay are beach dives. A favourite scuba spot is within the Fundy Isles off the small island of Deer Island. The island is accessible by ferry which docks a short drive from some great beach dives of a varying challenge depending on the tides.
There is potential for very dangerous conditions so you should always talk to the locals before attempting this or any dive in the Bay of Fundy.
Additional Reading:
http://www.adventuredives.com/atcan.htm
http://www.navyislanddive.nb.ca
http://www.thediveshack.com/