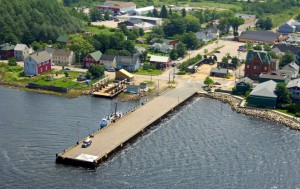 In Annapolis Royal, the country's first permanent settlement, find two nationally significant historic sites, beautiful gardens and learn about the "power" of the tides. Named after Queen Anne, Annapolis Royal is a town set in the Victorian era with beautiful tree-lined streets. Stroll along St. George Street and browse through the diverse selection of artisan studios.
Population: 1,361
Community Links:
http://www.annapolisroyal.com/
Annapolis Royal Historic Gardens
The Annapolis Royal Historic Gardens were opened in 1981 to help the town conserve and promote its heritage. Covering over ten acres, the Historic Gardens are home to many distinct gardens including the Knot Garden, le Maison Acadienne and the Day Lily Collection. Before leaving the gardens, perhaps visit the Secret Garden Restaurant for a bit to eat or the Gardens Gallery Shop for a selection of Maritime arts and crafts. Admission charged.
Annapolis Tidal Power Project
To witness the true power of the Bay of Fundy tides visit the Annapolis Tidal Power Project. Demonstrating the generation of hydro-electric power from the mighty Fundy tides, this is the only saltwater generating station in North America and the second largest tidal generating station in the world. An interpretation center on-site helps explain the process.
Admission free. Open May 15-October 15. Tours available at certain times Monday-Friday for a nominal cost.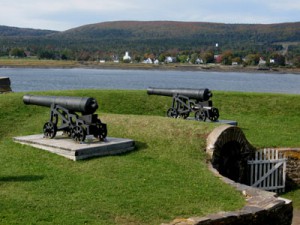 Fort Anne National Historic Site
Overlooking the Annapolis and Allain rivers, Fort Anne has been well preserved and offers its visitors a museum to explore in the officer's quarters and a gunpowder magazine – the oldest building in any Canadian National Historic Site (1708). Stroll through the fort and picture the time when soldiers occupied the land.
Open May 15-October 15, 9am-6pm. Admission charged.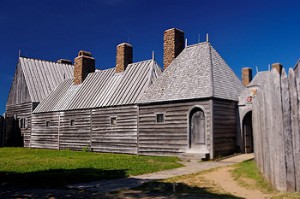 Port Royal National Historic Site
Meet costumed interpreters and observe interesting period demonstrations as you tour this reconstruction of the early 17th century French colony. Nationally significant because of its French culture, colonization, commerce and early Mi'kmaq settlers, Port Royal is a milestone in Canadian history. Colonized by Pierre Dugua sieur de Mons, Samuel de Champlain and François Pont-Gravé in 1605, after a failed attempt on St. Croix Island, Port Royal is one of North America's earliest settlements.
Open May 15-October 15, 9am-6pm. Admission charged.
Upper Clements Park – Family Amusement and Wildlife Park
Spend a day, or at least part of a day, at Upper Clements Park in Annapolis Royal, NS. Great fun for the entire family. Over twenty rides and attractions, including such favorites as the Tree Topper Roller Coaster, Sissibo Sizzler Flume and the Fundy Splash Waterslide, thirty species of animals in the Wildlife Park and live daily entertainment of musicians, dancers, buskers and magicians. In addition there are various craft shops, galleries and gardens on site at Upper Clements Park.
Open daily June 15-September 5, 11am-7pm. Admission varies.