Over the course of 52 weeks we revealed 52 reasons enticing reasons to visit the Bay of Fundy. That's one reason for each of the roughly 52 feet of tidal range the Bay of Fundy experiences every 6 hours!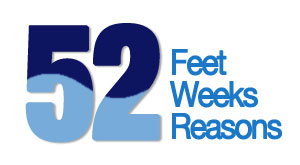 Because, not only is the Bay of Fundy home to the world's highest tides, it is also a region bursting with natural phenomena, historic and cultural anecdotes and thrilling adventures.
With every foot the tides rise and fall, new and different experiences are revealed and yet another reason to visit the Bay of Fundy is uncovered. Scroll down to the comments section below and let us know the reasons why you would visit the Bay of Fundy!