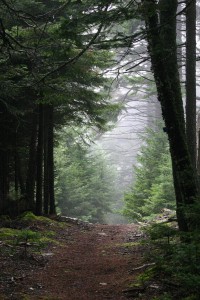 The largest community along the north shore of the Minas Basin, Parrsboro is an excellent place to witness the incredible power of the Fundy tides. These tides, the highest tides in the world, sculpt the coastline daily uncovering fossils, zeolites and many semi-precious stones. The deserted beaches, towering sea cliffs and miles of hiking trails will leave you in love with Parrsboro.
Popular activities in the Parrsboro Area include bird watching, hiking, fossil hunting, nature walks, rock hounding, and sea kayaking.
Population: 2,763
Major Attraction: Fundy Geological Museum
Community Links:
http://www.town.parrsboro.ns.ca/
http://museum.gov.ns.ca/fgm/
Cape Chignecto Provincial Park
Comprised of 600-foot towering cliffs, 18 kilometres of pristine coastline, steep ravines and old-growth forests, Cape Chignecto Provincial Park is found on the Western tip of the Avalon Eco-Zone along the Bay of Fundy. Not only is the park a great place to observe the tides, as they continuously lap at the base of the cliffs, Cape Chignecto is home to some of the province's most significant geological deep valleys, fantastic hiking trails, rare plantlife, scenic views and rich cultural heritage.
Open mid-May through mid-November. Admission charged.
Fundy Geological Museum
At the Fundy Geological Museum discover the ancient world of dinosaurs that roamed the land millions of years ago. See some of the oldest dinosaur bones in Canada, the world's first reptiles, ancestors of the frog, giant dragonflies and more. Next examine mineral treasures such as beautiful amethyst and agate gemstones, revealed by the washing of the giant Fundy Tides.
Admission charged.
Ottawa House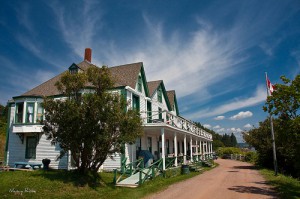 Set on the shores of the Minas Basin, just two miles from Parrsboro, Ottawa House By-the-Sea was once the summer home of Sir Charles Tupper, former prime minister of Canada and Father of Canadian Confederation. While visiting Parrsboro, stop at Ottawa House and wander through the furnished period rooms and view artifacts that depict Parrsboro's seafaring, lumbering and social history.
Open daily June-September, 10am-6pm. Admission charged.
Five Islands Provincial Park
Mi'kmaq legend says that the native god Glooscap created these five islands – Moose, Diamond, Long, Egg and Pinnacle – when he threw chunks of sod at Beaver. Today the community of Five Islands hosts a provincial park, from which these islands are visible. A great spot for picnic, Five Islands Provincial Park is home to a beautiful beach, fantastic hiking trails and a non-operational lighthouse. Signs throughout the park provide visitors with information about the region's geology and it is easy to spend the hours of low tide beach combing, clam digging and rock hounding. On a hot day be lured into the waters of the Minas Basin for a refreshing swim. Beautiful vistas are abundant throughout the park.