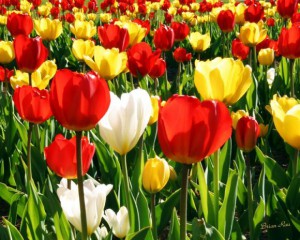 Truro, home to the Truro Tulip Festival and the "Hub of Nova Scotia", provides is visitors with a wide range of services and attractions. Look for interesting sculptures of historical figures carved from elm trees. Take a walk through Victoria Park and perhaps picnic near one of the park's two cascading waterfalls. Visit the Tidal Bore Interpretive Centre to witness the arrival of the tidal bore – a wall of water that rushes up the Salmon River twice daily.
Population: 3,2532
Community Links:
Glooscap Heritage Centre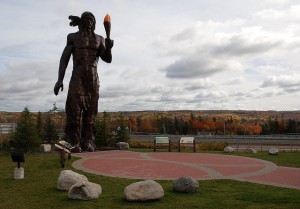 A new attraction in the Truro region, the Glooscap Heritage Centre first opened in May 2006. Visit the centre to hear legends of Glooscap and learn about the fascinating Mi'kmaq culture. Have your picture taken beside a 40ft statue of Glooscap, immerse yourself in a multimedia presentation in which Glooscap guides your through the trials, tribulations and survival of the Mi'kmaq people, view 10,000 year old Aboriginal tools and traditional quillwork, beadwork, clothing and artifacts and learn to speak a few Mi'kmaq words.
Admission charged.
Victoria Park
Truro's Victoria Park is an 1000-acre natural park featuring activities for everyone. Enjoy a picnic lunch, hike a challenging trail, take a refreshing dip in the pool, play a game of tennis or baseball or follow the winding stream to its end to view two stunning waterfalls.
Open April 1-November 30.