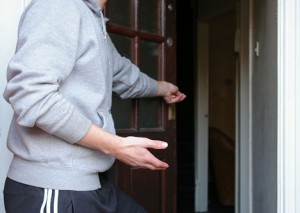 While traveling along the Fundy coast, whether in rural communities, quaint towns or the city, you will experience warm, welcoming Maritime hospitality.
While standing on a street corner in Uptown Saint John studying your map, don't be alarmed when a friendly local approaches you to see if you need help. Not only will they provide you with specific directions, but more than likely they will also give you bits of background information on the attraction you are seeking as well as suggesting other points of interest in the vicinity. Furthermore, it isn't uncommon for Maritimers to pause their own schedule to lead you to your destination personally by foot or by car.
You will be surprised by the connections you make while exploring in the Fundy region. Whether it's the owners of the country inn or B&B with whom you chatted with over breakfast or the couple who you stopped to take your picture in front of a waterfall on the Fundy Trail Parkway, chances are email addresses or Facebook accounts will be exchanged. You will develop small bonds with strangers over common interests and funny anecdotes.
In short, as a general rule, Maritimers are friendly folks. Expect cars to stop and let you cross the street, for people to hold open doors for you and to be greeted by smiling strangers wherever your Fundy travels take you.
Over the years we've received lots of feedback from visitors telling us this exact thing:
"Just a note to thank you for all the wonderful plans you made for us and the friendly service provided to our family. We thoroughly enjoyed ourselves and have shared many stories with friends and family already. St. John is a wonderful, welcoming destination and we will certainly recommend it and bayoffundy.com as well."
Ingram Family – Burlington, VT
"Where do I start? The people were friendly, the sights were magnificent, the Bay of Fundy was incredible."
Dave & Lynn Kearney – Plano, TX
"We enjoyed Canada's beauty and friendly people, and are looking forward to another visit!"
Marilyn Woodfin – Marblehead, MA
This article is part of our "52 Reasons" series. So check out the next reason: Fascinating Fossils, or last week's reason: Vineyards & Wineries. We also think you may want to take a look at the overview of all the articles in this series and use our RSS feed so you won't miss any further articles!