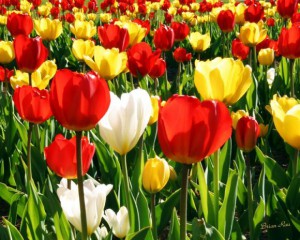 Colchester County is located in north central Nova Scotia and is made up of seven communities: Tatamagouche, Portapique, Great Village, Truro, Brookfield, and Stewiacke. Containing three municipalities (the Municipality of Colchester, Town of Stewiacke, and Town of Truro), Colchester County was historically known as "Cobequid," but renamed in 1780 for the town of Colchester, England.
The Town of Truro is the seat of Colchester County. Once billed by Chatelaine Magazine as "One of the Best Towns to Live in Canada," Truro was first settled by the Acadians more than 200 years ago. This picturesque town shares a common feature with other towns in the Bay of Fundy region: it's situation near the Atlantic Ocean yields a temperate climate, pleasant summers, mild winters, and breathtaking autumns. Truro was originally called "Cobequid," originating from the Mi' kmaq word Wagobqitk which means, "… the end of the waters," or the bay runs far. The British Isles settlers and American Loyalists migrated to the area after the Acadian expulsion and renamed the town Trucrow, which later became Truro.
Truro is where all vehicle traffic converges before continuing on the Glooscap Trail and through to the Annapolis Valley. Due to railway lines, its location just thirty (30) minutes from Halifax International Airport, and its close proximity to various ferry terminals, Truro has become widely recognized as the 'hub' of Nova Scotia. Its central location makes it an ideal destination for all travelers who wish to explore the region.
Known for its heritage properties, Truro's neighborhood showcase many fine examples of period and vernacular architecture on tree-lined streets. A drive through the town will showcase elaborate Victorian, Georgian and other period-style homes – a true testament to the town's two hundred year history. Residents and visitors alike enjoy the diversity and beauty of the town.
One of the unique features of Truro is the tree sculptures that have replaced the stately elms (lost due to Dutch Elm disease). The Truro Tree Sculpture project made the most of a difficult situation by encouraging the carving of intricate sculptures now located throughout the town. One notable tree sculpture is of famous Truro singer, Portia White. Portia was a black native of Truro who, against all odds, developed a professional singing career in the 1940s. The monument to Portia stands graciously in front of Zion Baptist Church in Truro.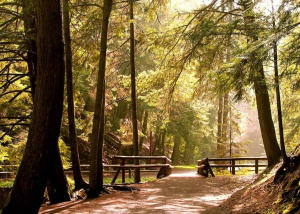 No visit to Truro would be complete without a trip to Victoria Park. Located in the centre of town, the 1000-acre natural woodland park is a true retreat for any nature lover, photographer, or walker. It is home to two magnificent waterfall, walking trails, brooks, tennis courts, an outdoor swimming pool, ball field, playground, band shell, picnic pavilions, and the popular Jacob's ladder.
A drive along the Glooscap Trail takes you along Cobequid Bay, through the scenic dairy communities of Lower Truro and Old Barns to South Maitland. The journey features the only cantilever bridge in North America and, if your timing is right, an opportunity to witness the Tidal Bore. The small, two-hundred year old village of Maitland was designated Nova Scotia's first Heritage Conservation District in 1995. A walk through the village is an absolute trip back in time, as it consists of nearly fifty beautiful Victorian homes and the one-hundred-fifty year old Frienze and Roy General Store.
Traveling from Truro toward Halifax you will pass through the halfway marker between the Equator and the North Pole: Stewiacke, Nova Scotia. This community earned its place on the map with the discovery of a 70,000 year old mastodon.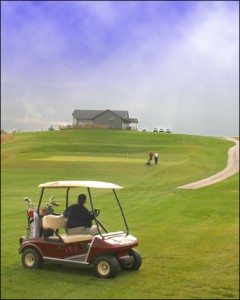 A full size replica of the mastodon can be found on what has become known as Mastodon Ridge. An exhibit showcasing Nova Scotia and a gift shop are also on the site. Keep your eyes open for the unique farmers market that features a grass roof top that is home to a small herd of goats during the summer months!
Colchester County is 'par none' when it comes to golf. Enthusiasts can challenge themselves at Fox Hollow Golf Club, The Mountain Golf Club, Truro Golf Club, Greenfield, or Truro Courses… to name only a few!
Colchester County is a virtual outdoor paradise, with an abundance of diverse activities and sites to satisfy a broad spectrum of interests. Visitors can expect to have a truly rewarding experience as during their stay as they taste, see, and live the history of this community… creating memories that will last a lifetime.