Cumberland County is located in the centre of the province of Nova Scotia and is the closest county to New Brunswick. This county consists of the Municipality of Cumberland, and the Towns of Amherst, Oxford, Parrsboro and Springhill.
Although known to the Mi' kmaq as "Kwesomalegek" or "hardwood point" the name Cumberland originated with Lieutenant-Colonel Robert Monckton in recognition of William Augustus, Duke of Cumberland and Commander in Chief of the British forces.
In the heart of Cumberland County is the Town of Springhill. Approximately 20 miles from the New Brunswick border, two hours from the Halifax International Airport and one hour from the Moncton Airport, Springhill is ideally located to serve both provinces.
The birthplace of internationally acclaimed superstar Anne Murray, Springhill is home to the Anne Murray Centre. This centre pays tribute to the achievements and successes of this singing diva with special exhibits, memorabilia, awards and audio visual displays. Scores of tourists visit the centre annually, stopping at the gift shop to purchase those special souvenirs.
A visit to the Springhill Miners Museum is truly a unique experience. Conveying the history of the town as well as displaying interesting artifacts, the Museum is a historical trove. Here at the museum, one can actually tour and explore a coal mine with a qualified guide making the visit especially memorable.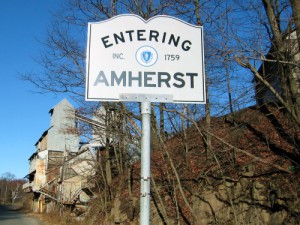 Situated on the Nova Scotia-New Brunswick border and only 45 minutes for the Confederation Bridge which links New Brunswick to Prince Edward Island is the Town of Amherst. This location makes Amherst the commercial centre for Cumberland County.
Annually visitors are drawn and intrigued by this beautiful town with its stately homes and magnificent churches. As four of the founding fathers of Confederation were native sons of Amherst, the town now has the Four Fathers of Confederation Museum in recognition of this interesting fact.
Amherst has much to offer visitors and residence alike as there is an array of recreational activities to be enjoyed along the Northumberland Strait. Boasting a strong sports heritage, the sports enthusiast can find hours of entertainment here from golfing at a challenging 18 hole course to curling, playing baseball or tennis.
The Fundy Geological Museum is found in the Town of Parrsboro, the "small town with the big heart." Parrsboro itself is a tourist destination, the museum is open year round, and attracts more than 24,000 visitors annually to view 200 million-year-old dinosaurs and fascinating specimens of minerals.
Parrsboro offers golfing, live theatre, quaint gift shops and unforgettable scenic drives. Serving as the headquarters for rock hounds, Parrsboro is frequently visited by individuals searching for semiprecious stones that may be found on or near the beaches and cliffs. There are so many rock enthusiasts that every year in August a rock hound Round-Up is held, where displays, boat tours, lectures and demonstrations are held on the subject.
The Age of Sail Centre is located in Port Greville in Cumberland County. This Centre pays tribute to the historic lumbering and shipbuilding legacy of the communities situated along the Minas Channel. This history is relived as visitors watch videos, view models, pictures, artifacts and participate in activities all designed to depict the culture and way of life during this "age of sail."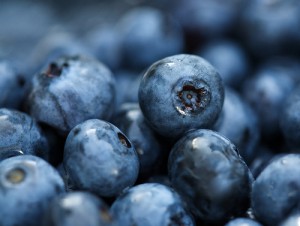 Known as the Blueberry Capital of Canada the Town of Oxford hosts the Cumberland County Exhibition and Blueberry Fest each August. Displaying the finest in agriculture, and featuring livestock shows and a midway the Blueberry Fest is enjoyed by young and alike with people coming from all around to take part and celebrate in "Blueberry County."
The Village of Tatamagouche has been described as a union of old and new with its combination of 18th Century Victorian Homes, and state of the art technology. This little town draws a myriad of tourists annually and impressing them so much they "can't wait to come back." The Sunrise Trail Museum and the Fraser Cultural Centre in Tatamagouche portray the village's wealthy history in fine style and a relaxing stroll through this scenic village only serves to reinforce its appeal.
The public marina in Tatamagouche now offers moorings for large sail boats and yachts. In addition to sailing, one can enjoy golfing, camping, swimming, boating and wind surfing and in the winter, downhill skiing and snowmobiling are popular activities. A tour of Jost Vineyards or the Tim Horton's Children's Camp is always an interesting way to spend an afternoon.
Cumberland County truly has something for everyone whether they are young or old. From a rich and fascinating history, intriguing sites to visit, interesting places to explore and exciting activities to engage in, Cumberland County is a vacationers delight and will keep you coming back for more.